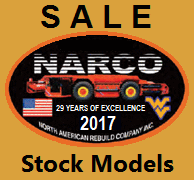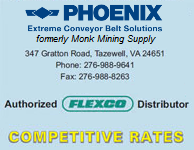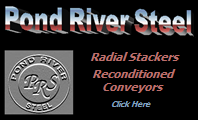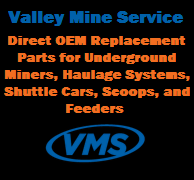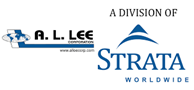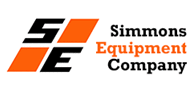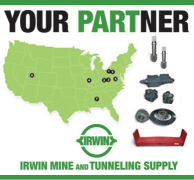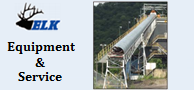 Welcome to Coal Miner Exchange

Weekly Email Blasts
Monday/Friday - CoalZoom and Wednesday - Coal Miner Exchange
World Reliance on Coal Will Last for Decades, Report Finds
Renewable energy, gas and ­nuclear power will be the world's fastest growing forms of energy up to 2040 but fossil fuels, led by coal, will continue to be the backbone of electricity production for decades to come.
In its latest outlook report, the US Energy Information Administration said world energy consumption would rise 28 percent between 2015 and 2040 with most of the increase occurring in the rapidly developing Asian region. Fossil fuels will still account for more than three-quarters of world energy consumption at the end of that period.
Despite a projected trend against coal, world production is still projected to rise 3 percent from 2015 to 2040, almost reaching 9.4 billion short tons.
China, India, Australia and the US will remain the largest coal producing nations to 2040 with Australia the world's biggest ­exporter.
Regardless of high hopes for electric cars, petroleum and other liquids will remain the largest source of energy towards mid-century. Gas will be the world's fastest growing fossil fuel with ­declines in coal use in China and OECD regions offset by growth in coal use in India and other non-OECD Asian nations, the EIA ­report said. "China remains the largest single consumer of coal in 2040 despite a steady decline in the country's consumption over time," the report said.
Bluefield Coal Show Vendors Say Business Much Better at This Year's Event
Vendors and show attendees talk shop during the Bluefield Coal Show
"There have been more customers today in the first hour than there were during the entire show in 2015," said Scott Meade, with Phillips Machine Services, Thursday morning.
Meade and B.J. Dickerson were with the company's exhibit just outside the Bluefield Coal Show at the Brushfork Armory.
Phillips, based in Beckley, manufactures shuttle cars and rebuilds continuous miners.
"We have definitely seen a pickup in business, Dickerson said. "It's a lot better (than in 2015)."
Both have attended several shows and agreed the atmosphere this year was a lot more positive and business brisker.
Other vendors agreed that business has been much better at the show this year.
For Jarrod Bailey with Highland Machinery, based in Oak Hill, the reason was apparent, and it started the day after the 2016 presidential election.
"People's attitude changed overnight," he said.
Poll Shows Voters Want a Diverse U.S. Energy Grid to Minimize Disruptions from Disasters Such as Hurricanes Harvey and Irma
Eighty-five percent of American voters agree that the U.S. should act to protect the diversity of its energy grid to minimize potential impacts from natural disasters like the devastating hurricanes that have struck the U.S. and the Caribbean in the past several weeks, according to a new poll by Morning Consult for the National Mining Association (NMA).
On the supply side, Hurricane Harvey disrupted natural gas production and impacted operations of several pipelines. Even before Irma made landfall in the continental U.S., nuclear power plants across Florida began to shut down.
During and after the hurricanes, damages to infrastructure were catastrophic, with millions expected to be without power for weeks. The U.S. Department of Energy has already announced $50 million in grants to support research and development of next-generation tools and technologies to further improve the resilience of the nation's critical energy infrastructure.
"With millions of Americans in the dark from Texas to Florida, the U.S. government and the American people acknowledge a need to do more to secure America's energy grid," said Hal Quinn, NMA president and CEO. "One way to address potential supply challenges is to utilize a mix of different fuels, including coal, natural gas, nuclear power and renewables. Diversity in the energy market minimizes disruptions when any one fuel source is challenged. At the same time, we need to invest in our infrastructure and support the advanced technologies that make all energy sources as efficient as possible."
Pennsylvania's Coal Production Is Up 20 Percent Since Obama Left Office
Pennsylvania's coal production has increased more than 20 percent since the end of former President Barack Obama's final term in office, according to a weekly report from the Energy Information Administration (EIA).
The state's coal production for the year was up 20.4 percent from the same period last year as the industry continues a slow but noticeable increase in fortunes. National coal production, meanwhile, has also seen a dramatic improvement, the report notes.
Production has ratcheted up 35.1 million tons since January, a marked improvement since September of 2016, when it was at 29.2 million tons, according to the agency's data.
Total U.S. production was 548 million short tons as of last week, a 13.5 percent increase from the same period in 2016.
Coal exports for the first quarter of 2017 have also rebounded during the past year. They were 58 percent higher than in the same quarter of 2016, the EIA reported earlier this year. Most of the coal is sold to European or Asian markets, where demand is rapidly rising.
NMA's Hal Quinn: Coal is Rebounding
The 22nd biennial Bluefield Coal Show at the Brushfork Armory officially kicked off with optimism this morning, welcoming 195 exhibitors to the "coal show for coal people" and to a renewed growth in the market.
"We have worked to make it a good show every year of the show," said Charlie Peters, who has been general chairman of the event since its start in 1976.
Peters spoke at the traditional Media Appreciation Breakfast, held immediately before the ribbon-cutting to open the show.
Special guest speaker Hal Quinn, president and CEO of the National Mining Association, said the industry has been subject to "disabling" federal policies over the last eight years, but that has changed with a new administration in Washington.
"Recent federal policies under the last administration … with the regulatory burden penalized the coal industry and consumers," he said. "Driving coal out of the market had little to do with emissions."
Major Coal Companies