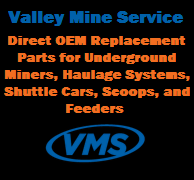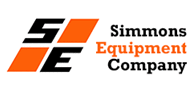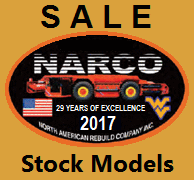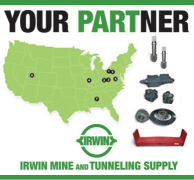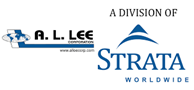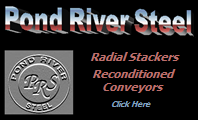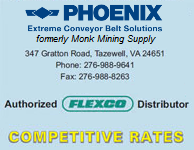 Welcome to Coal Miner Exchange

Weekly Email Blasts
Monday/Friday - CoalZoom and Wednesday - Coal Miner Exchange
Peabody: Working to Keep America's Energy Grid Reliable Through Baseload Generation
Hurricane Irma off the coast of Florida
Americans expect reliable and affordable energy, powered by a diverse mix of coal, natural gas, nuclear power, oil and renewable sources. The importance of reliability is underscored all the more in the wake of devastating hurricanes that left millions in the dark in the Southeast, Texas and Puerto Rico.
In fact, recent polling by Morning Consult for the National Mining Association shows that 85 percent of American voters agree that the U.S. should act to protect the diversity of its energy grid to minimize potential impacts from natural disasters.
Because America has more domestic coal reserves than any other country, it remains a key component of our energy portfolio, providing reliable and affordable electricity.
That's exactly the point Peabody President and CEO Glenn Kellow made at the American Coal Council's 2017 Coal Market Strategies Conference last month. In fact, in 2016 alone, Peabody supplied 187.8 million tons of coal to electric utilities and industrial plants.
Caterpillar: Engineering Equipment to Protect our Military
By now you've probably heard about the recent contract awarded to Caterpillar with the U.S. Department of Defense. The $663 million contract for construction equipment through the Defense Logistics Agency gives customers such as the Army, Navy, Air Force, Marine Corps, and U.S. federal civilian agencies the ability to purchase Cat® equipment and services over a period of five years.
This contract reinforces Caterpillar's long tradition of supporting our men and women in uniform with high-quality equipment for their use in the field. In fact, the U.S. government is Caterpillar's single largest customer.
While the Caterpillar Defense team wasn't created until 1959, Cat track-type tractors were being supplied to U.S. military allies even before World War I. Holt tractors (one of Caterpillar's parent companies) quickly became the backbone of artillery and supply movement because of their natural ability to move heavy equipment across muddy, shell-scarred battlefields. From 1914 to 1916 the production of Cat tractors increased five times to meet the early World War I European demands.
Cloud Peak Energy: Utilizing American Coal to Advance Economic Growth
Cloud Peak Energy Inc. is one of the largest U.S. coal producers and the only pure-play Powder River Basin (PRB) coal company. The company owns and operates three surface coal mines in the PRB: the Antelope and Cordero Rojo mines in Wyoming, and the Spring Creek Mine is in Montana. In 2016 alone, Cloud Peak Energy shipped approximately 59 million tons of coal from its three mines throughout the U.S. and around the world.
Illinois Coal Producers Celebrate Trump Decision
Illinois coal producers are breathing a sigh of relief following the announcement of the Trump administration's planned rollback of the Clean Power Plan.
The Obama-era rules were an effort to limit carbon emissions from coal-fired plants. Legal challenges have prevented the regulations from ever actually taking effect.
"The Clean Power Plan going away means that power plants that could not comply with the air emissions limits are going to be kept online," said Phil Gonet, president of the Illinois Coal Association. "We'll be able to provide them with coal to provide reliable energy."
Uncertainty about the regulations helped contribute to a recent wave of shutdowns of coal-fired plants. More than 400 have closed their doors in the past six years nationwide. Gonet says the whole idea never made much sense.
"Even Gina McCarthy, the former administrator of the EPA, admitted if the United States implemented the Clean Power Plan, it would have an impact on global [carbon dioxide] emissions of less than 1%," Gonet said. "Our point was, it's going to cost billions of dollars in more costly power from renewables or wherever to replace coal and it would have a negligible impact on emissions worldwide. Why are we doing this?"
Energy Secretary Rick Perry's Socially Responsible Investing
The classic definition of arrogance is the guy who murders his parents and pleads for mercy as an orphan. We're hearing echoes of this logic from critics of energy Secretary Perry's proposal to value baseload power plants for the reliability they provide the grid.
Any cost-of-service deal for merchant producers would be "picking winners and losers" … "raise cost to consumers" … "a subsidy" … "where's the crisis?".
If there are justifiable objections to the Secretary's proposal, these aren't among them. The secretary's proposal is a prudent response to a deliberate multi-year effort to weaken baseload power through the power of the federal government. During the past 8 years we have seen a policy, unprecedented in modern history, of federal intervention in the energy market to destroy as much coal-based capacity as possible – all through regulations, without congressional approval and without public support.
The result, said Secretary Perry today, has been that "thousands of megawatts of fuel-secure generation capacity, including environmentally compliant coal and emission-free nuclear resources, have been prematurely retired before reaching full life expectancy or will be placed into retirement soon."
Major Coal Companies