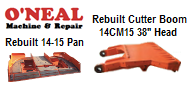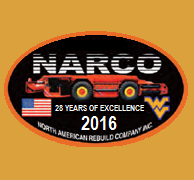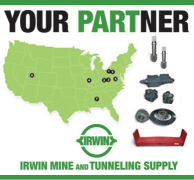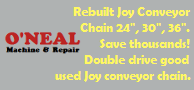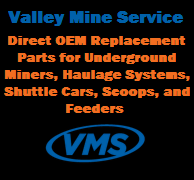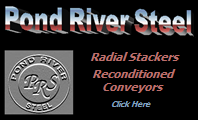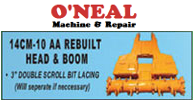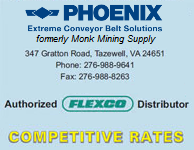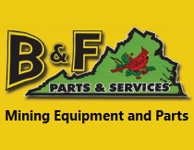 Welcome to Coal Miner Exchange

Weekly Email Blasts
Monday/Friday - CoalZoom and Wednesday - Coal Miner Exchange
Pauls Fans Have Supplied Over 5,000 Custom Ventilation Systems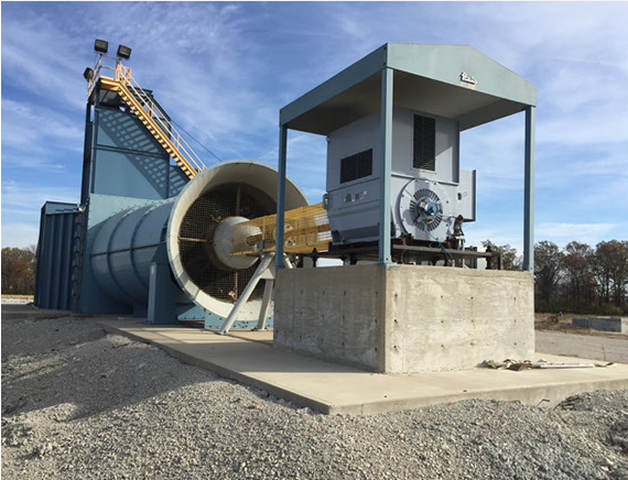 Pauls Fans Axial Fan
Pauls Fans have supplied over 5,000 custom ventilation systems in coal mines. These systems have been built, rebuilt, or installed throughout the USA, Canada and Mexico. Today, the work of the late Paul Elswick is continued by his son Todd and the company now focuses entirely on building, installing, and servicing mine and industrial ventilation fans.
"I contribute our success to my two Fathers," Todd Elswick, owner and President of Pauls Fans, told Coal Miner Exchange. "My Earthly Father, Paul, taught us all strong work values and the fact that "good enough will never work" in our business. He also said, "Be the best you can every time."
"My Heavenly Father has blessed us way beyond measure and continues to watch over us and protect us the way no other can. These two Fathers are the ones that deserve all the credit for the success of our company and the Pauls Fans family," said Todd. Pauls Fans is another company who has teamed up with Coal Miner Exchange in the marketing of its products and services.
To read Pauls Fans Company Profile, click here.
Clean Power Plan's Last Stand
Without the Clean Power Plan, said EIA, U.S. coal would stabilize production at current rates
The Obama administration's so called war on coal, a campaign that appeared destined for victory just a few months ago looks to be in full retreat. An executive order, expected soon, will start a re-examination of costly and potentially unlawful policy impediments to energy independence.
Prominent among these will be two, both designed to keep the world's largest coal reserves in the ground. The Clean Power Plan threatened many of the remaining coal power plants; the moratorium slapped on new federal coal leases that would impact the largest source of the nation's coal production.
The executive order not only marks the beginning of the end to a determined effort to drive coal out of the country. It also dramatizes the perils of regulatory overreach. The Clean Power Plan was launched with great fanfare but little support by an administration that shunned alliances with Congress and the states, refused negotiations and compromises and instead invented legal authority to support the plan.
A Prussian general famously said that no plan survives contact with the enemy. The Clean Power Plan shouldn't either. Its first big setback came a year ago when the Supreme Court stayed the rule until all litigation was settled. It lost further ground and much credibility when more than half the states rebelled against it and more than half the members of Congress voted to stop it. The November election likely marked its Waterloo.
"The Chain Gang" Launches Big Sale of CM Mining Chains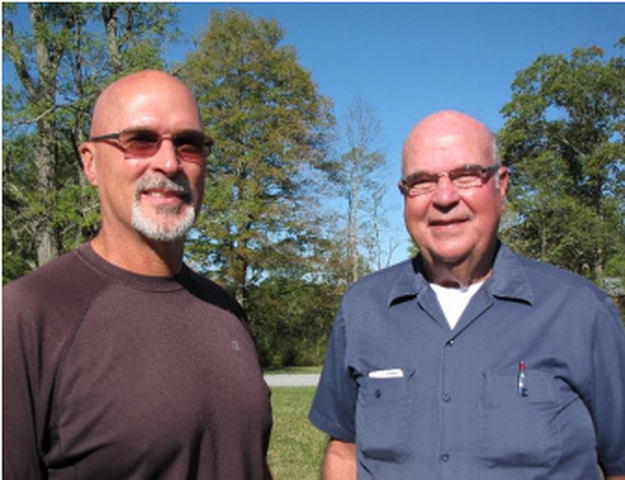 Clyde and Winston O'Neal
To celebrate the new optimism in the coal mining industry brought about by President Trump's support of the industry, O'Neal Machine is launching a sale of its range of CM mining chains.
"We are excited to see the industry coming back and business picking up. So we thought we would have a big sale to help our customers save money," Clyde O'Neal, Vice-President of O'Neal Machine & Repair of Fayetteville, WV told Coal Miner Exchange.
"We realize things are still tough and we want to play our part in saving valuable dollars for our customers at a time when they need it. Of course, we are always interested in new customers as well."
A recent focus of O'Neal is rebuilding chains and Winston and son Clyde have built up such a reputation in this field that they are known to many as "The Chain Gang". The services they perform include supplying parts and rebuilding cat chains, conveyor chains, and ripper chains both to save money and to provide a quality job.
To find out how much you can save on miner chains, call "The Chain Gang" at 304-640-4869
To see O'Neal's Company Profile, click
here
.
To read the interview with Winston O'Neal, click
here
.
Trump to Roll Back Use of Climate Change in Policy Reviews
President Trump signs an Executive Order in the Oval Office of the White House
U.S. President Donald Trump's administration is preparing to release a wide-ranging executive order to reduce the role that climate change plays in policy decisions, according to a Trump administration official who reviewed a draft of the order.
The move could alter how U.S. agencies weigh regulations on a broad array of industries, from drilling, coal mining and auto manufacturing to refining.
The official on Tuesday confirmed a Bloomberg News report that the executive order will instruct the Environmental Protection Agency and other agencies to overhaul their use of the "social cost of carbon," an Obama-era policy that seeks to quantify potential economic damage from climate change for the purposes of drafting regulation.
White House spokeswoman Kelly Love declined to discuss the timing of an executive order on energy. "We have nothing to announce at this time," she said.
Under rules put in by place by former President Barack Obama, the current cost of carbon in policy decisions is $36 per ton, which will rise to $50 by 2030. The Trump order would direct regulators to use a "discount rate" that would dramatically reduce, or eliminate, that cost.
Coal and Quarry Miner Exchange Now Firmly Established

As a Solid Partner of CoalZoom
JH Fletcher Booth at MINExpo
It has now been several months since the monthly publication Coal and Quarry Miner Exchange was acquired by the publisher, Coal News, Inc. and the new website has been online since last October. Coal and Quarry Miner Exchange has for thirty years been the go-to resource that operators and purchasing agents use to find the equipment and services that they need and the digital edition continues that tradition.
Tom Foster, the recent former President of Coal and Quarry Miner Exchange, who is now a consultant to the company said, "The new digital version produced by Coal News is already allowing advertisers to get their message across with greater speed and more effectiveness."
"President Trump is showing his support for the coal industry and at last there are some positive signs in U.S. coal markets with considerable optimism," added Bill Reid, president Coal News, Inc. "We are thrilled to be working with Coal and Quarry Miner Exchange advertisers and to provide them with a first class service."
The last printed issue of Coal and Quarry Miner Exchange was the October 2016 issue. The digital issue is available at
www.CoalMinerExchange.com
. Readers are encouraged to sign up for the FREE newsletter. CoalZoom.com e-blasts are on Mondays and Fridays and CoalMinerExchange.com e-blasts are on Wednesdays.
Coal News, Inc., headquartered in Chesapeake, VA., founded and produced the industry's foremost publication Coal News for ten years 2004-2014. As a further service to the coal industry, CoalZoom.com was launched in 2008 and has established itself as coal's foremost digital newsletter.
Major Coal Companies