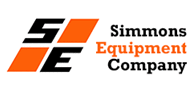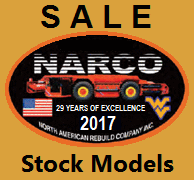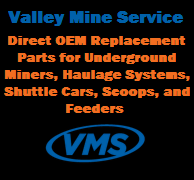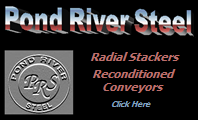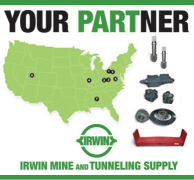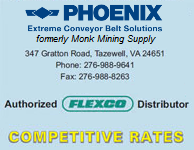 Welcome to Coal Miner Exchange

Weekly Email Blasts
Monday/Friday - CoalZoom and Wednesday - Coal Miner Exchange
US Coal Exports Boomed During Trump's First Months In Office
US coal exports were nearly 60 percent higher in the first three months of the Trump administration than at the same time last year, according to federal data.
It's good news for the coal industry, which is one of President Donald Trump's favored constituencies. Declining exports in the final years of the Obama administration was a major thorn in the industry's side, but now economics and some political factors have collided to give the industry some breathing room.
Coal companies exported more than 22 million short tons of steam and metallurgical coal between January and March 2017, the Energy Information Administration (EIA) reported Tuesday. Asia and Europe saw the biggest increases in U.S. coal imports from last year.
EIA projects "coal exports to slow in the coming months, with total 2017 exports forecast at 72 [million short tons (MMst)], 11 MMst (19%) higher than the 2016 level." The boom in coal exports started in October 2016 as prices increased.
Some of the biggest customers for U.S. coal were China and Japan. China saw its coal imports grow from more than 123,000 short tons in the first quarter of 2016 to nearly 736,000 short tons this year.
Rising Demand for Coal Lifts Job Confidence
Over the decade from 2006 to 2016, coal mining and its support jobs were down 37.6 percent, a drop of more than 3,100 jobs, according to data from the state Department of Labor and Industry provided by Deputy Communications Director Lindsay Bracale.
In the past five years, from 2011 and 2016, coal mining and support jobs were down by 43.6 percent, a drop of more than 4,000 jobs, according to the data.
"The most precipitous decline in the last ten years happened between 2015 and 2016, in which nearly 2,000 jobs were lost," Bracale said.
President Trump on the campaign trail and during the first six months of his presidency expressed support for the coal industry, promising that out-of-work miners and struggling companies will soon be back on the job and finding relief. Trump has also rolled back regulations from the previous administration.
Although coal jobs are down, the demand is up for both anthracite coal, at 18 percent, and bituminous coal, at 21 percent, according to Duane Feagley, the executive director of the Pennsylvania Anthracite Counsel, based in Pottsville.
"There's more confidence with the industry in general, but there's also caution," Feagley said. "Some of it has to do with coal mining operators having more certainty. That's a direct result of the leadership in DC and regulations being rolled back. That creates less anxiety and more certainty in the market. Overall, the economy is picking up as well, creating more of a demand."
In the first quarter of 2017, the industry produced 500,000 tons of anthracite coal and 12.074 million tons of bituminous. Comparatively, in the first quarter of 2016, the industry produced 424,000 tons of anthracite coal and 9.901 million tons of bituminous coal, according to the Energy Information Administration.
EIA: Coal to Edge Out Natural Gas in 2017
By a thin margin, coal will be the top source for U.S. power generation in 2017, according to the U.S. Energy Information Administration's monthly Short Term Energy Outlook released Tuesday.
The EIA report projects coal will fuel 31.3 percent of electricity in the U.S. in 2017, compared with 31.1 percent for natural gas. In 2016, natural gas surpassed coal as the nation's top fuel for the first time, totaling 33.8 percent of generation compared with 30.4 percent for coal. Experts take differing views on the long-term significance of the recent uptick for coal, but the industry seems glad to have some good news.
"This report is a very positive sign for coal and that it is moving in the right direction," said Bill Raney, president of the West Virginia Coal Association. "It shows that coal is still a very viable and most dependable energy source in the country."
The agency has projected natural gas to be the top fuel in 2017 in most of its reports so far this year, including June's edition, but increasing gas prices as well as higher hydro generation have pushed it below coal in the latest forecast.
Coal Supply and Production
The EIA estimates that coal production declined by 169 million short tons, or 19 percent, in 2016 to 728 million, the lowest level of coal production since 1978.
In 2017, growth in coal-fired electricity generation and exports is expected to lead to an increase of 57 million short tons, or 8 percent, in total U.S. coal production.
"Production of coal is up in the first six months of 2017 in West Virginia by approximately 18 to 19 percent," Raney said. "After eight years of an administration that was attacking coal, now we are seeing the beginning of what can happen when there is support for coal on the federal level. We need to continue this positive momentum."
Senators Introduce Bipartisan Bill to Support Carbon Capture and Utilization
Senators Whitehouse, Heitkamp, Capito, and Barrasso
A bipartisan bill to boost the troubled carbon capture and storage industry already has the support of more than two dozen U.S. senators.
Introduced Wednesday, the Carbon Capture and Utilization Act of 2016 would extend and increase tax credits for power generators and industrial facilities that capture and sequester their carbon, as well as for carbon utilization — the conversion of carbon dioxide into useable products and fuels.
The bill would provide a $50 tax credit for every metric ton of carbon stored underground and $35 per ton for carbon utilized for purposes such as enhanced oil recovery. Currently, credits of $20 and $10 per ton are offered for capture and utilization, respectively.
The failure of Southern Co.'s Kemper "clean coal" plant hasn't dampened positive sentiment toward carbon capture on Capitol Hill.
Introduced by Sens. Heidi Heitkamp (D-ND), Shelley Moore Capito (R-WV), Sheldon Whitehouse (D-RI), and John Barrasso (R-WY), the new Carbon Capture and Utilization Act now has the backing of 25 senators, the coal industry, and some prominent environmental groups like the Natural Resources Defense Council.
"When utilities, coal companies, and environmental groups come together to support your bill, you know you're onto something that could work," Heitkamp said in a statement.
Simmons Equipment Company Teams Up With Coal Miner Exchange
Matt Simmons
It's now nine months since Coal Miner Exchange was acquired by the publisher, Coal News, Inc. and since that time, Coal Miner Exchange has been completely digitized and paired with CoalZoom, coal's foremost online newsletter. Realizing the benefits of internet advertising, manufacturers and suppliers of products and services are partnering in increasing numbers with both Coal Miner Exchange and CoalZoom. The latest company to join this growing family of advertisers is Simmons Equipment Company.
"We are excited to team up with both CoalZoom.com and Coal Miner Exchange in the marketing of our entire product line of battery and diesel equipment, as well as our rebuild and servicing capabilities," said Matt Simmons, President and CEO, Simmons Equipment Company. "The internet has no boundaries and we want to take full advantage of the experience and reputation in the industry offered by both CoalZoom and Coal Miner Exchange. Digital advertising is much less expensive and more effective than print and this is important at a time when our advertising dollars have to be spent so carefully and wisely."
Formed in 2005, Simmons Equipment Company is built on a long tradition serving the coal industry. The company's roots reach back to the original S & S Corporation, with Simmons Equipment Company founder Jack Simmons serving as Director of Product Development and later Executive Vice President with S & S. It was in 1968 that the S & S Corporation introduced its first battery-powered scoop and the company's dominance in battery powered mining equipment continued for the next 30 years. S & S became one of the most successful companies in the mining machinery industry with immensely popular battery tractor, scoop, and hauler models.
Today, based in Tazewell, Virginia, Simmons Equipment Company is proud to build on this legacy by taking advantage of the principles of quality and innovation that made S & S the market leader. Simmons Equipment blends together this wealth of experience with the latest tools in design software to develop world-class mining equipment. This results in user-friendly equipment that is easier to maintain and capable of holding up under the rigorous demands of underground mining conditions. Response to individual customer needs is of paramount importance and drives every decision within the company. Well-positioned for the future, Simmons Equipment expects excellent results from its exposure on the Coal Miner Exchange and CoalZoom websites and begins a long association with both digital publications.
To see Simmons Equipment Company Profile, please click
here
.
Major Coal Companies