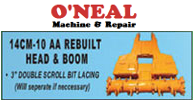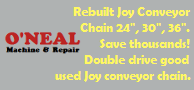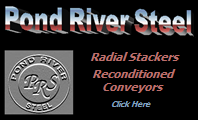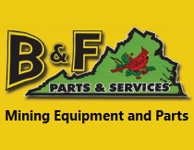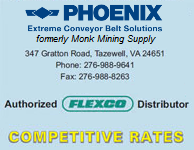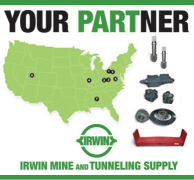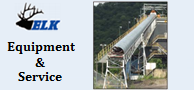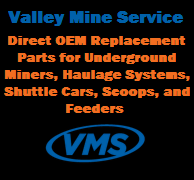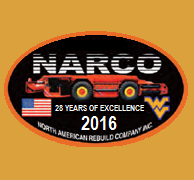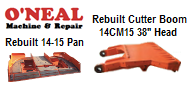 Welcome to Coal Miner Exchange

Weekly Email Blasts
Monday/Friday - CoalZoom and Wednesday - Coal Miner Exchange
Heintzmann Provides Tradition, Innovation and Vision in Roof Control Solutions
Heintzmann Cambered Arch Support System
Heintzmann Corporation was formed in the US in 1976 with an international tradition based in Germany for more than 166 years. In 1932, the company designed the sliding hingeless arch support formed of channel shaped sections designed by Heinrich Toussaint and Egmont Heintzmann, which was named the TH Arch and widely used throughout the world.
Today, most Heintzmann products are manufactured in Cedar Bluff, Virginia and comprise: arch supports, heat-treated steel beams, rigid and yielding props, pre-stressing devices, pumpable roof supports, polyurethane grout, high pressure cleaning, and rapid release valves.
Heintzmann is a system supplier in mining, tunnel engineering, safety systems and entry development. Competent solutions are the hallmark of the company, which is always in close contact with the mining industry.
For more information, click
here
.
King Coal's Comeback
President Trump Signing the Energy Independence Executive Order
Trump is reviving the energy industry Obama tried to kill.
Buried in an otherwise humdrum jobs report for March was the jaw-dropping pronouncement by the Labor Department that mining jobs in America were up by 11,000 in March. Since the low point in October 2016 and following years of painful layoffs in the mining industry, the mining sector has added 35,000 jobs.
What a turnaround. It comes at a time when liberals have been saying that Donald Trump has been lying to the American people when he has said that he can bring coal jobs back. Well, so far he has.
There's more good news for the coal industry. Earlier this month Peabody Coal — America's largest coal producer — moved out of bankruptcy and its stock is actively trading again. Its market capitalization had sunk by almost 90 percent during the Obama years. Arch Coal is also out of bankruptcy.
It turns out that elections do have consequences after all. Regime change in Washington has brought King Coal back to life since late 2016 when coal production had fallen by almost half from its peak. The Obama administration and its allies like the Sierra Club tried to kill coal because of its hyper-obsession with global warming. President Trump pledged to coal miners in small towns across America — in Ohio, Pennsylvania, Virginia, West Virginia and Wyoming — that he would be a friend to American coal and fossil fuels.
As promised, Mr. Trump has lifted the so-called Clean Power Plant regulations and several other Environmental Protection Agency rules that were intentionally designed to kill coal jobs (and thousands more in related industries like trucking and steel) and shutter coal plants, which it accomplished with ruthless precision. Hillary Clinton had promised her green allies that she would finish off every last coal-mining job in America.
Phoenix Conveyor Belt Solutions Provide Success
Phoenix Shield™ Meets MSHA Standards
Phoenix Conveyor Belts, headquartered in Hamburg Germany, is an international company with over 150 years of innovation and success. The acquisition of Veyance Technologies, Inc. with the Goodyear Engineered Products Conveyor brand, has brought enhanced capabilities with a greater breadth of products, a larger global footprint and the latest in extreme conveyor belt solutions.
Field services are provided through Phoenix distributors United Central and Fairmont Supply or through Phoenix's wholly owned service company National Belt Service. Phoenix services include authorized and certified vulcanizing, surface belt installations, underground vulcanizing, shop vulcanizing, troubleshooting and inspection, as well as supply of Flexco belt cleaners and plows, belt rolling, trimming and repair, 24/7 support, all at competitive rates by fully trained technicians.
Phoenix has a long association with Coal Miner Exchange and appreciates the value of efficient internet promotion of its extensive products and services.
For more information on Phoenix, please click
here
.
Department of Energy Chief Orders Review to Determine if Green Energy is Killing Coal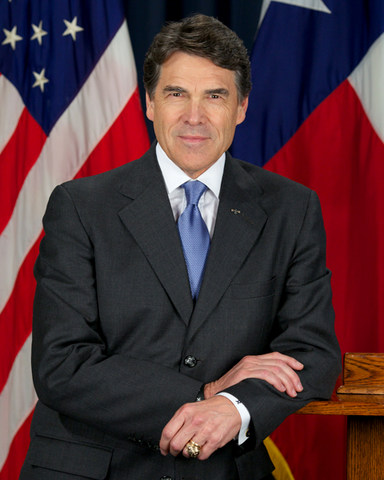 Energy Secretary Rick Perry ordered a study Friday examining to what extent solar and wind power are hurting what the Trump administration considers reliable forms of coal power.
Perry, a Texas Republican who served as governor of an energy-rich state, wants the Energy Department to undergo a 60-day review of the energy grid to determine if green energy subsidies are hurting more reliable forms of energy like natural gas and coal.
"We are blessed as a nation to have an abundance of domestic energy resources, such as coal, natural gas," Perry wrote in a memo to his chief of staff, Brian McCormack. The DOE chief was referring to sources of energy he and President Donald Trump believe should be included when discussing the country's energy grid.
Perry's review also seeks to evaluate to what extent regulatory burdens, subsidies, and tax policies "are responsible for forcing the premature retirement of baseload power plants."
The grid study comes after Perry said he and international counterparts discussed the need for a diverse supply of electricity during a G-7 Energy Ministerial meeting in Rome.
"It impressed upon me that the United States should take heed of the policy choices our allies have made and take stock of their consequences," Perry said, not referring to any specific country.
But there is evidence that Germany and Australia's reliance on green energy subsidies have caused damage to their grids. Germany's subsidies for green energy, for instance, have sharply increased power prices in the country, with the average German paying 39 cents per kilowatt-hour for electricity. The average U.S. citizen, meanwhile, spends 10.4 cents per kilowatt-hour by comparison.
Coal and Quarry Miner Exchange Now Firmly Established

As a Solid Partner of CoalZoom
JH Fletcher Booth at MINExpo
It has now been several months since the monthly publication Coal and Quarry Miner Exchange was acquired by the publisher, Coal News, Inc. and the new website has been online since last October. Coal and Quarry Miner Exchange has for thirty years been the go-to resource that operators and purchasing agents use to find the equipment and services that they need and the digital edition continues that tradition.
Tom Foster, the recent former President of Coal and Quarry Miner Exchange, who is now a consultant to the company said, "The new digital version produced by Coal News is already allowing advertisers to get their message across with greater speed and more effectiveness."
"President Trump is showing his support for the coal industry and at last there are some positive signs in U.S. coal markets with considerable optimism," added Bill Reid, president Coal News, Inc. "We are thrilled to be working with Coal and Quarry Miner Exchange advertisers and to provide them with a first class service."
The last printed issue of Coal and Quarry Miner Exchange was the October 2016 issue. The digital issue is available at
www.CoalMinerExchange.com
. Readers are encouraged to sign up for the FREE newsletter. CoalZoom.com e-blasts are on Mondays and Fridays and CoalMinerExchange.com e-blasts are on Wednesdays.
Coal News, Inc., headquartered in Chesapeake, VA., founded and produced the industry's foremost publication Coal News for ten years 2004-2014. As a further service to the coal industry, CoalZoom.com was launched in 2008 and has established itself as coal's foremost digital newsletter.
Major Coal Companies