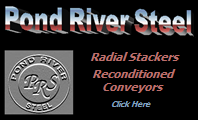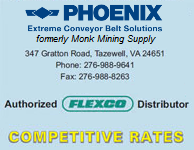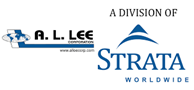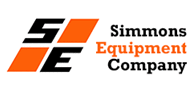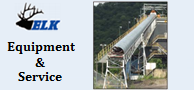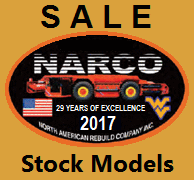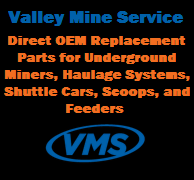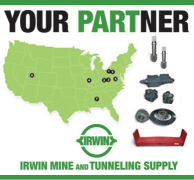 Welcome to Coal Miner Exchange

Weekly Email Blasts
Monday/Friday - CoalZoom and Wednesday - Coal Miner Exchange
Illinois Basin Coal Production Rises 6.6% on Boost in Demand
Top Illinois Basin coal producers have been increasing their production of coal for the past 12 months versus the year-ago period, though production slowed in the second quarter.
The 25 highest-producing coal mines in the region produced about 6.6% more coal in the yearlong period that ended in the second quarter of 2017. Production at those mines totaled 93.2 million tons in that period, up from 87.4 million tons in the comparable period.
Quarter to quarter, production declined from 25.5 million tons in the first quarter to about 24.1 million tons in the second quarter.
"The market is much healthier than it was a year ago," Hallador Energy Co. CEO and President Brent Bilsland said on an Aug. 9 earnings call. "There's — I'm not going to say there's a shortage, but the market is much stronger from a gas perspective, from an export perspective. The U.S. dollar has continued to fall and that continues to help improve the export market."
Hallador's Oaktown Fuels No. 1 and Oaktown Fuels No. 2 mines in the Illinois Basin both increased production over the recent 12-month period, by 9.3% and 10.4%, respectively.
The top-producing mine in the region, MC No. 1 owned by Foresight Energy LP and Murray Energy Corp., increased its production over the yearlong period by 18.5% to 12.5 million tons. Another Murray and Foresight operation, Mach No. 1, grew production by 19.8%. The Shay No. 1 mine reported a production decrease of 3.6%. Foresight is expected to report its earnings results Aug. 11.
Why Utility Workers Support the Future of Coal
Community is a term often used to describe small towns or specific populations and, perhaps even more to the point, the sense of shared experience that the people who occupy those places and groups feel with one another.
Just as a keystone species can be said to hold together a broad natural ecosystem, so too can keystone industries result in a human community being woven together around them. A social community that will function and hold together as long as that economic center holds. Unfortunately, as we have seen play out again and again across America, the social and human tragedy is all too predictable once the local manufacturing facility, power plant or mining operation, for example, is abruptly removed from the economic ecosystem and the community surrounding it unwinds.
At the Utility Workers Union of America, we connect the dots from the communities in which our members live and work to public policy choices that can be made, now, to give these anchor institutions a fighting chance to remain the center of their communities. That is why, on federal energy policy, we have been working with a broad coalition of labor unions, conservationists, energy companies and heavy industry, and talking with a bi-partisan group of elected officials, led by U.S. Sen. Heidi Heitkamp, D-N.D., to support the recently introduced FUTURE Act.
By using tax incentives to advance the development and build-out of the infrastructure necessary to capture carbon emissions from power production and industrial processes, the FUTURE Act marks a path forward for carbon-intensive energy and industrial production. Once captured, this carbon can be safely stored underground or utilized in a variety of manufacturing settings, thus removing it from the atmosphere while, at the same time, creating a new source of revenue for the facilities generating the emissions.
Department of Energy Makes Positive Prediction About Coal Industry
The US Energy Information Administration, a part of the Department of Energy responsible for the collection and analysis of energy information, delivered some amazing news to the coal industry this week.
"Coal-fired power plants are expected to be the leading source of U.S. electricity for the next two years, as the cost of coal is expected to rise by less than the cost of natural gas and renewable generation continues to grow," announced EIA acting administrator Howard Gruenspecht, according to the Washington Examiner.
Because of "higher coal exports and more coal-fired electricity generation," domestic coal production is experiencing a "boost," he added.
In fact, while coal-produced energy made up 30 percent of the nation's total electricity output last year, it's expected to make up 32 percent in the second half of the year.
There's one tiny caveat: The public's demand for electricity is projected to drop, which will affect coal production slightly but not too much — mainly because of increased exports.
"U.S. electricity generation is expected to decline in 2017 for the third year in row, as forecast milder temperatures in the third quarter compared to the same period a year earlier reduces electric cooling demand," Gruenspecht explained.
States Find New Friends
Last week, two seemingly disparate events showed how some in the Trump administration are holding fast to promises and principles. Both events encouraged state partnership and welfare in energy development.
The first event was a subdued birthday party at the Department of the Interior, where the Office of Surface Mining and Regulatory Enforcement (OSM) observed its 40th anniversary. Congress passed OSM's authorizing law, the Surface Mining Control and Reclamation Act (SMCRA), in 1977, directing the agency to strike "a balance between protection of the environment … and the Nation's need for coal …"
Under broad direction from OSM, SMCRA authorizes state agencies to issue permits and oversee reclamation for every ton of coal mined. States also issue permits for legacy mine reclamation established under the law's Abandoned Mine Land fund. Coal companies provide the money and reclaim legacy mines that they had nothing to do with.
Congress envisioned this federal and state partnership, avoiding a one-size-fits-all regulatory program, because in a continent-sized country one size cannot possibly fit all mining regions. From the flat, arid plains of Wyoming and Montana to the rainy, mountainous Appalachians and the variety in between, coal fields differ. Alaska is not Alabama even though both begin with an "A".
In recent years, Washington lost sight of this fact. Coal states did not.
At the birthday ceremony last week, Deputy Secretary David Bernhardt reminded OSM staff that "striking a balance" means working with state agencies. OSM has previously acknowledged that states do 97 percent of the oversight work but it ignored states when it arbitrarily changed SMCRA's basic regulatory requirements in 2015.
Coal Looks to Make a Comeback in Colorado
Stan Dempsey
Coal production is swinging back up in Colorado and 2017 could end up being a year with 1 million more tons produced in the state than in 2016, Colorado Mining Association President Stan Dempsey said Wednesday.
The improvement in the outlook for coal coincides with a change of administrations in Washington, D.C., Dempsey said, noting that while President Donald J. Trump has been criticized for legislative failures, he has taken strides to reduce regulatory burdens on coal and other industries.
Trump has "done a tremendous amount of work and Congress has done a tremendous amount of work to improve the prospects" of coal and other industries, Dempsey said during the Grand Junction Area Chamber of Commerce's energy briefing at the DoubleTree Hotel.
Reversal of the Obama administration's Clean Power Plan was particularly helpful, Dempsey said.
"The Clean Power Plan was designed to put the coal industry out of business," he said.
Dempsey declined to draw a direct connection between the change of administrations and increased Colorado coal production, but said, "The boot is off our throats from the Obama administration."
Colorado produced more than 12.5 million tons of coal in 2016 and miners in Colorado had produced nearly 4.9 million tons of coal by the end of April so far this year, according to the Colorado Division of Reclamation, Mining and Safety.
Major Coal Companies